Beachcomber
Camping Resort
Family Owned &
Operated for 46 Years!
Terror in the Woods & Demon Acres Haunted Weekends!
Pushing the Panic Button!
Win BC Camping Credit!
1st Place $600.00
2nd Place $350.00
3rd Place $225.00
Benefits Local Charity
Beachcomber offers a wide variety of activities that are fun for the entire family & created to enrich our family experience.




Call Today!




We have Full-Time Social Directors & Daily Activities.




Spring & Fall weekend activities run Friday evenings through Sunday mornings.
The perfect family fun vacation destination...



​
Beachcomber's

2021
Themed Weekends!
Along with beautiful beach days, we have endless events the entire family will love. Here's what's happening around Beachcomber!
due to COVID-19 activities are subject to change, rescheduling, substitution & cancellation at management discretion
Dragons, Unicorns & Fairies
~April 16- 18~
Believe in the power of the unseen! It's magical dragons, unicorns & fairies. Kids it's a Dragon canvas paint party ($) with mystical snack-packs! You can build unicorns, fairies & run over the rainbow. Create your own unicorn name for a chance to win a "Sweet Dreams Lola" unicorn. Be on the look out for BC's Magic Dragon & have fun dying colorful dragon eggs. Grab your dragon or fairy wings for a fairy tea party in the gnome fairy garden. Later, it's a bonfire with roasted marshmallows & mystical fire. Try a Dragon's Kiss Cocktail (adults only)!
All this happens over the rainbow at Beachcomber Camping Resort.
​
Down & Derby Hero Scout Out
~ April 23-25 ~
Start Your Engine, Vroom, Vroom! We're off to the races. Stop by the fueling station for a hot coco mixer with a roaring fire & a toasty s'mores bar($). Totally delicious! Indian Trail scavenger hunt with a "Hero Survival Kit" & a Tenderfoot BBQ for participants. Meet & Greet w/ local heroes from the Police Department, Fire Department, Sheriff K-9 Unit & their sidekicks. 3 Cheers for these Super Heroes that serve & protect. Listen for the siren-Dan the Fireman will spray the campground with firehose treats. Cruise over for sidewalk graffiti, camprock painting & marshmallow shooters. Bring your Pinewood Race Car & speed ahead of the competition at our "Process of Elimination Car Race". Adults head over for adult campfire games that will surely get your motor running.
Ready, Set, Go! It's a hero's honorable weekend!
~ April 30 - May 2~
Sometimes you win, sometimes you lose, "That's Wacky Racing!" Hey kids
saddle up for crazy glasses, kooky hat making & wacky birds. We'll play games that lead to silly fun & laughter. What's nuttier than "The Cat in the Hat?" It's the Dr. Seuss Luncheon ((FREE) "Put Me in the Zoo" Cupcakes, "Go Dog Go" Hotdogs, Oodles of Noodles & Pink "Yink Ink Drink"!) From there to here, from here to there, Funny things are everywhere! It's a Wacky Seuss Photo Scavenger Hunt (prizes for participants). "Oh, the Places You'll Go", like the Seuss on the Loose Bonfire with Cat in the Hat Treats. Back by popular demand, it's the "Run of the Golf Cart"(($) Adults over 18 only)-Benefits local charity. Everyone's a winner with fabulous BC prizes. How many? Time will tell. Let BC show you a Thing 1 or Thing 2! The crazy duo will be terrorizing you, that's truer than true. This is guaranteed to be an unforgettable trip!
It's Despicable too!
~ May 7-9~
Mom's The Best! Hey kids, think like a boss & show mom how much you care. It's sugar scrub & fingerprint canvas creation for MOM. Make fun memories with "Marvelous & Magnificent" Mother's Day games. Complete the Scavenger Hunt for a chance to win a "Pamper Mom Basket" for your M&M mom. Head over to the craft and look for that special gift. Local vendors & crafters with great products to make your life simpler & stress-free. Be on the lookout for Mr. Mom, passing out candy kisses this weekend (It's Hilarious!) Wear your fancy hat to BC's Bonfire Tea Party & have a good time roasting marshmallows. Don't forget your skewers & we'll bring the marshmallows! Enjoy flavored teas & delicious cookies. Participate in BC's Golden Tickets for a chance to win a FREE 2-Night Stay (Scavenger Hunt, Bonfire, Craft Fair Purchase & your fancy hat)!
Hooray for Mom!
Minions & Trolls World Tour
~ May 14-16~
Join us for a Troll-tastic good time! Celebrate those silly yellow critters ( minions) right here at Beachcomber. It's Minion mayhem as we craft Minion stones, create colorful troll hair & shake your sillies at BC's Troll World Tour. A Glow "Just-Dance" Party with Minion party popcorn & photo fun for all. Can you pin the goggles on the Minion? Can you pin the nose on the Troll? There's always a bright side. Get ready for "Sassy Rosy Posey" as she passes out Troll Pet Treats! "Be a Good Queen" at a Minion wine glass paint party ($) with Minion munch snacks & wine (Adults21+only). Benefits local charity. Who's ready to ROCK? Create your own Troll T-shirt ($).
The more Trolls the merrier.
Prehistoric Rumble in the Jungle!
~ May 21– 23~
Let's Get Ready To Rumble!! Step into the ring & create your Brontosaurus make a paste skeleton & Littlefoot from "Land Before Time". Step back in time before man with dinosaur games. Figure out your dinosaur name in BC's prehistoric scavenger hunt for a chance to win "Dazzle T-Rex. GRRR! Be on the lookout for that primitive creature & his
tyrannosaurus claws! Bring your sticks & head over to a prehistoric bonfire with knockout mammoth s'mores ($). Adults make the drink of the week & let us know what you think (Rum Punch)! Kids participate in the "Kick Boxing Class" & FREE Ring Side Luncheon ($3 for non-participants). Right cross a mac-n-chez, straight punch dogs & more… Have fun at the boxing photo booth & show who's the champ. All proceeds benefit Cape Regional Medical Center.
It's 12 rounds of Fun!
Star-Spangled Kid & Stripes
~ May 28-31~
Here's to the Red, White & Blue! Let's decorate the day with American flags, patriotic wreaths & memorial rocks. You can become a Star-Spangled Hero! Snap, Crackle, Pop! Join Captain America at the bonfire festival with mystical flames & Rice Krispie treats! A blast of color as you paint your own exploding T-shirt ($). Shop til ya drop @ BC's Craft Fair with lots of novelties, gifts, bags & more. Then, get your boots on the ground as you engage in fun-filled games of combat. It's a Star Studded
Scavenger hunt! Paint your own holiday wine glass at our adult paint party($) with wine & All American snacks. If that's not enough, back by popular demand, be ready for The Community BBQ! Grill at your site & Uncle Sam will be traveling around BC to celebrate with you (participation prizes given)! Laugh it up with Paul Lyons, stand-up comic, actor & writer. This explosive comedian is full of jokes & amusing situations! Let's have a high flying time!
​
~ June 4-6
Welcome to the Space Jam! Hit'em High as you create "Out of this world" crafts.
Sonic Rock Painting, Space Rockets & Basketball Buddies. There's a jam goin' down: compete in a Basketball toss, Musical Dribbles & Slam Bam I Spy Outer Space Adventure. You wanna hoop? It's a Space Jam scavenger hunt. Be on the lookout for Lebron James & Michael Jordan for a chance to win a basketball. Get ready for BC/s 2nd Annual Hot Dog Fest($) with a variety of toppings & sides. Ruff, Ruff! It's a Bark in the Park & Pooch Promenade Costume Contest (prizes awarded). Donate towels, pet food, animal toys & blankets for the local animal shelter. When it's dark, look for the stars at our beach bonfire .
Whoop! - There it is!
Wa-Hoo! It's Mario's Italiano Weekend
~ June 11- 13~
How you doin'? We've got the perfect recipe for fun. A homemade pizza kit ($)! It's major family bonding Italiano style. "Mamma mia" craft your own baby piranha & "Mario". Live it up with a Yoshi egg bucket toss & pin the pepperoni on the pizza. Participate in our Tour of Italy scavenger hunt for a chance to win a Family Italian Gift Basket! Can you find the golden coin? Don't miss our walking spaghetti dinner w/salad bread & dessert.$). It's an Italian wine tasting affair. Try a variety of wines & enjoy home-made bruschetta ($). That's Amore'! Kids, head over to the Bonfire & Italian Soda Bar ($) to create your own soda, delizioso! All proceeds benefit Cape Regional Medical Center. Luigi will be cruising in his kart, handing out "wonderball" treats! Cah-peesh?
~ June 18-24~
Go, Super Dad, Go! Hey kids, show dad he's #1 with awesome handmade gift. Save the day with a super dad treat, mosaic neck tie & then knock it out of the park with a fingerprint baseball. Challenge dad to a game of dominoes & a hilarious game of Don't Eat Dad. Kids, it's a Dad & Donut Canvas Paint Party ($). Create a masterpiece just for the "Big Guy"! Go on a mission to Find Freshwater Fish! You may be the lucky winner of a set of grilling tools. Compete in the fishing tournament for a chance to win a BC Gift Card! He's "King for the Day"! Moms, don't forget to order your Brewski Gram ($) for the special man in you life (Stadium cup, FREE Brewski & novelty item). Benefits local charity. Visit the craft fair & find that perfect gift ($). It's a Fathers Day Bonfire & Weenie Roast($). You bring your roasting fork & we'll bring the hotdogs & more. All proceeds benefit local hospitals. Happy Father's Day!
Scooby Doo Birthday Hullabaloo
~ June 25-July 1~
Happy 46th Beachcomber! Let's eat cake with Mr. Beachcomber, party favors & fun photo props. It's a Festive time with Scooby-Doo & the Mystery Machine. He's passing out treats to his puppy pals to celebrate the special day. Party hats, cupcakes & more all created by you. Fun-filled games with balloons, bubble gum & dancing! It's Operation Birthday Bash Final Outcome. Find all the birthday candles & you may win a BC Birthday Present. Tie-dye your own psychedelic T-shirt($). Bring back those 60's! Join us for BC's walking Tacos($). Do you believe in magic? Watch as the amazing Rich Lessig combines magic with humor for a great show. Create memories, @ a FREE Glow in the Dark movie on the beach & visit our Birthday Bonfire w/Birthday s'mores($). All proceeds benefit local animal shelter. What a Hullabaloo!!
American Graffiti Let Freedom Ring
~ July 2-8 ~
4th of July-be ready! It's love, peace & happiness as we paint patriotic rocks,
tie-dyle T-shirts($), sidewalk graffiti, rockets & sparklers! I spy stars & stripes
& jump in your "thunderbird" to hunt for the Red, White & Blue. Participate in "Golden Ticket" events for a chance to win a Free 2 Night stay!! It's a wine bottle "Paint & Sip" event($) (adults only). Watch out America, here come the laughs as our guest comedian & actor Paul Lyons serves up "Chicken Soup for the Soul"! Rev your engine for a patriotic glow golf cart parade. At dusk, cruise over for a nostalgic fun movie on the beach. Enjoy an American Grafitti Bonfire with color crystals, music from the swingin' 60's & Partiotic Oreo Pops!
4th of July ROCKS!
Rango's Back At The Barnyard
~ July 9-15~
Howdy Y'all! Kick-off your boots & let's create those party animals "Back at the Barnyard". Make your own "Otis the Cow" & friends. Saddle up for a tin can target practice, balloon stampede & a wet-n-wild shootout. Be on the lookout for the covered hay wagon & gunslingers. Have your water pistols & super soakers ready as they pass your site and fire away. It's a Wild West Roundup! Create your cowboy name for a chance to win a bundle of campfire wood & beef jerky. Woody & his cow tale treats will be galloping around the BC trails. Giddy-up & bring your brewski, to kick back at a Western Bonfire. Mosey on over to a real Cowboy Hotdog BBQ w/ all the fixins ($). Enjoy a movie on the beach. Let's Get Western!!
~ July 16-22~
You are my creator! It's a week of Frankenstein, The Mad Scientist & Frankenweenie. Have fun with experiments from the Mad Scientist's Notebook (Dancing Worms, Leak Proof Bags & Ballloon Rock Pop). Find the creature! It's a Haunting Quest for Frankenstein (prizes awarded). Later, catch Frankie prowling the territory & passing out monstrous treat bags. Go Trick-or-Treating & strut your stuff in our costume parade. Best costume wins a BC Gift Card! Best doggie costume wins a prize too! Join us for Science at Sunset w/ Skittle Rainbows, Mentos & Soda Geyser & Powdered Steam Boats. Don't forget your decorations for our Halloween site decorating contest (1st prize is a FREE weekend site in Spring 2022). We're having a Bonfire Beef & Beer($). Free German beer & Jerky. Kids, it's a Frankenweenie & Frankenstein treat($). Stick around for a Fun Flick on the beach. It's Alive here at BC!
~ July 23 - July 29~
Shrek the Halls with Boughs of Holly FA LA LA! May your stay be merry with 3D Santa, decorative trees & those crazy characters from Shrek. Have a Ho Ho good time with a family gingerbread house contest($), best wins a BC Gift Card. Christmas ornament making($) & play lots of Reindeer games with family & friends. Participate in our "Boughs of Holly" frolicking adventure. Your name will be entered for a chance to win a holiday cookie basket. Let's make Christmas T-Shirts($). Caroling around the bonfire with "Elf on the Shelf" hot chocolate bar. Don't forget your Christmas decorations for our site decorating contest. The winner gets a FREE 2 night stay in Spring 2022! Let's get in the holiday mood. Follow the North Star to see our Christmas Magic Comedy act for all ages. Jingle, Jingle, Jingle, be on the lookout for Kris Kringle, That Mean One (Mr. Grinch) & Santa's elves spreading holiday cheer & passing out candy canes. A great photo-op!! We're rolling out a batch of cheer with a holiday movie on the beach.
Christmas is Claus for Celebration!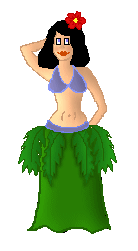 Mahalo, Moana Hawaiian Luau
~ July 30 - August 5~
Aloha! Hula your way through BC's island terrain & customs, creation beautiful flamingos, palm trees, leis & The Heart of Tefiti rock painting. Kaylee (children), while in paradise it's pineapple stomp action, pass the coconut & Kumu Hula. You'll explore Honolulu BC style. Journey to Honolulu "Let's Roam" exploration & discover landmarks in Hawaii, like the statue of Duke Kahanamoku. You will be given a Hawaiian name & be entered for a chance to win a Tropical Beach Towel & Beach Ball. Kids, Moana's Canvas painting & pineapple party($). Envision "Blue Hawaii" as we take in the sounds of Elvis (impersonator) right here at BC. Elvis has entered the building. Stop by the Bonfire & Tiki Bar on the beach for your luau experience. "Wine down" w/Hawaiian BBQ($). All proceeds benefit Cape Regional Medical Center. Adventure out to a movie on the beach and say "Aloha" to BC's Hawaiian Princess as she travels throughout BC passing out leis.
Thank you, Thank you very much.
The Big Trip

To The Big Top
~ August 6 - August 12~
BC's Annual Carnival. It's a time for tricky funfair games. A good time will be had by all with balloon baseball, balloon H-O-R-S-E & races. Your imagination will come to life with the awe of the circus tent, funny carnival clowns & enormous lollipops. Come One, Come All, get your tickets to a fun filled Summertime Carnival ($). Visit the duck pond, toss a bean bag & the Amazing Duo! It's cotton candy, popcorn, & more! Benefits Cape Regional Medical Center. It's the greatest Show on Earth with the Art of Gymnastic & Cheer! Watch with amazement as they perform acrobatics, dance & tumble! Participate in golden ticket events for a chance to win a FREE 2 night stay! Get ready for the Amazing Peanut Chase (prizes). Grab your chair for a fun family movie night on the beach, watch the bonfire dance & be on the lookout for "Lucy the Clown" passing out carnival pops.
Let's Get The Show on the Road!!
Villians, The Fairest Of Them All
Teen Titans & Turtles Reboot
~ August 13 - August 19~
A Tale as Old as Time! Captivate the fairy princess, find the glass slipper & escape the big bad wolf. Maneuver through snowball fights, beastly battles & hooked adventures. Kids, visit the Sherwood Forest mixer($) for a spellbinding luncheon (Jafar's Mini Spears, Jasmine Jelly Sandwiches, Snow White's Apples & Ursula's Purple punch). Princesses create jewelry & knights make a sword. Explore the woodlands, but be careful of what you might find, @ BC's after dark hunt to find those evildoers. Be enlightened at a Mystical Bonfire with Ariel's Goldfish. Calling all Kings & Queens, for an Enchanted Forest Wine Tasting & Masquerade ($). Grab your mask, put on your best face & smile at the whimsical photobooth. Proceeds benefit local hospital. It's a magical movie night on the beach & The Blue Fairy Princess will be passing out pixie dust. All your dreams can come true at BC!
~ August 20-26~
Teen Titans GO! Those amazing Teen Titans & Teenage Mutant Ninja Turtles team up at BC. It's a dynamite duo of fun & games. Use your craftiness to create Titans masks, Ninja Turtle puppets & more. Compete in a Meatball Toss Competition & Ninja Connect 4. Get ready for the Teen Titans Meatball Quest. Complete this task for a chance to win a "Family Supper Pasta Gift Basket . Cowabunga! "Michelangelo" will be at BC passing out sewer lid treats! It's time for Ninja Turtle Boot Camp($). Karate lessons with a real Sensei, Turtle masks, Pool Noodle Whacka-doodle & Ninja Turtle Obstacle Course. Turtley Awesome! Get ready for a bodacious bonfire,Pizza($) Don't miss the movie on the beach. Let's go Dudes & Dudettes!
​Wonder Park's Death by Chocolate
~ August 27—September 2~
We are in Wonderland! Stir up a little bit of sweetness as you create those crazy characters from "Wonder Park", Boomer & Peanut. A thrilling roller coaster, fireworks & chocolate delights. Have fun with floating M&Ms, chocolate treasure hunt & chocolate checkers. Let's make a yummy treat - solar s'mores($). Step out to BC's Wonderland Adventure & seek out the thrill of the park & be entered for a chance to win a wild animal & Boardwalk treats. Got Milk? Make time for the duo buddies of Milk & Cookies as they pass out bedtime snacks. Happiness is a Wine & Chocolate Event ($). Adults enjoy a Rustic Wooden S'mores Station with Chocolate Wine. You bring your roasting sticks & we'll bring the marshmallows & chocolate dip for a Fondue Bonfire. Then, relax & enjoy a movie on the Beach.
Discover the magic.
​

Rubber Ducky Regatta

& Duck Fest
~ September 3-6~
Make a big splash at Beachcomber. We'll quack you up with musical ducks, duck rock painting & floating ducks. Be Vewy, Vewy Quiet as you prepare for Elmer Fudd's Open Season. Participants will be entered into a drawing for a "super soaker & a rubber duckie." Purchase your racing duck(s)($)to compete for a $75 BC Gift Card! 100 Rubber Ducks will be racing to the finish line. Benefits Cape Regional Medical Center. Enjoy poolside madness with DJ, photo booth, duck pond game(prizes), Lucky Ducky Hot Dogs, Snack, Beverage & Mini souvenir Ducks. Splash down at BC's 2nd annual Duck Plunge ($10) Every splasher will receive a Gift Bag. Be on the lookout for Sir Duckalot, passing out duck poop. Dry off at our Bonfire. Watch enchanting as Lorenda, performs fusion-style belly dancing with fire. Magic is all around Later celebrate your hard work with a relaxing Glow Movie on the Beach. Happy Labor Day!
Country Bear's Campfire & S'mores
~ September 10-12~
It's a Country Bear Jamboree! Don't hibernate, craft your own pinecone bear, honeycomb & puppet. Paint a rock Bearpaw & play a riveting game of "Give Teddy a Heart". Stick around because "We're Going on a Bear Hunt" Your name will be entered to win a cute Teddy Bear. It's a crowd-pleasing time with the"Beekeeper" from the local honey farm. Learn about the sweet lives of honey bees & beehives. Enjoy sticks of delicious honey & a fun Glow Teddy Bear Picnic. Bring your favorite teddy & beach towel! Music, glow sticks. ($) & make your own bear snack. Look out for "Buzzin' Bumble Bee" passing out Honeycomb Treats! Head to the Country Bonfire Hoedown! Cubs make yummy s'mores($) to go with your gummy bear punch. Grizzlies, it's a beer tasting($)(Must be 21+)! It's our Annual Seasonal Blowout (Sorry, Seasonal Campers Only). Enjoy Bingo Mania - 1 Lucky seasonal will win up to the value of their 2022 basic seasonal site! Have a foot-stomping good time at BC's party on the beach with"Amanda Parker & Old City & Soul". Fun giveaway prizes! Nothing is in-paws-ible here at BC!
Rockin' Soda Pops & Sock Hop
~ September 17-19~
Hey Daddy-O! It's a Rockin & a-Rollin' good time with socktopuses, milkshakes, & jukebox creations. Bubble Gum Blowing Contest, Straw Paper Blow Out & Hand Jive Madness. Bake biscuits (make a record) at BC's vinyl collectors scavenger hunt. You may be the winner of a nifty 50's prize! Get those hot wheels ready for a golf cart parade. Decorate them any way you desire, the wilder the better! The winner receives a BC Gift Card. Visit the craft fair($) for a large selection of novelties, gifts & more. Shake, Rattle & Rollover to BC's BBQ Diner($) Act Cool, Look Cool, Be Cool as The "Pink Lady" cruises around & passes out poodle treats (pups only). Get your 50/50 tickets($) to support the local animal shelter. Don't forget the Bonfire Bash with music from the fabulous 50's. Don't be a square, play truth or dare. It's the Bee's Knees!
​
​
Shake Your Shamrock Pickle Fest
~ September 24-26~
Let the Shenanigans Begin. It's our 2nd Annual Pickle Fest($)! Photobooth, pickles on a stick, pickle tasting (sampler), dill pickle dip, pickle shots, pickle races & more. Kids, keep your Irish eyes smiling & create a St. Patrick's Day T-shirt ($). Have fun with Don't Eat Lucky, Roll A Rainbow & Emoji Leprechauns. Learn the true meaning behind the "legend of the Christmas Pickle, Join our Rainbow Hunt for a chance to win a "Pot of Gold"! Lucky Leprechaun is traveling around BC with his Lucky Charms. Put on your Festive St. Patty's Day gear & strut your stuff in BC's Shake Your Shamrock Parade—You could win a BC Gift Card! Calm down at our "Don't Pinch Me" Bonfire with colored crystals, rainbow rocks & Green Beer!
It's kind of a big Dill!
Shocktober Phantom Car Show
~October 1-3~
Beware, it's BC's Spooktacular phantom classic car show! $20 donation required to participate & benefits local charity (Weather permitting). Camp Free if you own a Classic Car or Hot Rod (see details on pg 2). Calling all goblins, decorate a Trick or Treat Bag($), shimmer over to our costume contest parade (Prizes for 1st, 2nd, 3rd place & best-dressed pup!) then go TRICK OR TREATING! Scooby-Doo is riding around passing out Phantom Treats! Later, your chance to win a BC gift card in our Glow in the dark Golf Cart Parade($10 registration fee, includes Halloween gear & benefits Local Animal Shelter). Experience a Phanom Bonfire, watch in 3D as we burn the phantom (music, wine($) & Halloween Lollies. Watch in awe as Bob Bitting, Spiritualist, Medium, & Psychic, connects with loved ones who've passed over. Witness Spirits communicate with the living! Space is limited Reserve Now($). Bring your decorations for our Creepy Site decorating contest (1st prize is a FREE weekend site in Spring 2022). If the stars align properly, you won't get lost on our haunted trails ($ benefits local charity)
If you got it, haunt it!
The Pumpkin Princess Explores the Cornfield of Terror
~ October 8-10~
Let's go exploring! Through the cornfield, to the evil Wizard's lair. Be captivated as the Pumpkin Princess casts the evil wizard out of BC. Witness pumpkins magically grow from magic pumpkin seeds & the help of a secret potion. Trick or Treat through the park & strut your stuff in our costume parade Prizes for the most creative & Best Dog costume! Set sail with Columbus rock painting, Indian corn & scarecrow making, then coast into BC's Local vendor Craft Show. Make Trick or Treat bags ($), visit the Cornfield of Terror Photo Booth for a haunting family photo ($-donation for local charity), Free pumpkin patch frame. Later, it's a Cornfield Bonfire with Bloody Roasted Marshmallows. Bring your scary decorations for our terrorizing site contest (1st place wins a free weekend in Spring 2022). Be aware when entering the Haunted Cornfield Trails ($-Benefits local charity) the Scarecrows feed on the souls of those who wander off! The Pumpkin Sorcerer is cruising about to cast a spell on you! Watch in awe as Bob Bitting- Spiritualist, Medium & Psychic communicates with the supernatural. ($) Space is limited-Reserve now! Land ho!
~October 15 - 17~
Terror in the Woods returns to BC. It's a Halloween attraction of screams & chills as you craft "Minions in Jail" rock painting, skeletons of prisoners long gone & haunting chains that rattle in the night. Make a trick or treat bag ($) & Trick or Treat through the dark woods. It's a jail & bail escape, find the key for a chance to win a Jailhouse rock T-shirt! Look out for the escaped convict that roams the campground passing out minion treats. Strut your stuff in our costume parade, the winner receives a BC gift card. Best dressed pup wins too! Paint & Sip in Brick($) - An unforgettable evening of fun, wine, painting & snacks (21 & over only). Kids create a bloody penitentiary purge t-shirt($). Visit the Palm Reader * unlock your future($). Ghost walk with spiritualist, psychic & medium- Bob Bitting as he communicates with spirits($). Reserve now, space is limited! Evil lurks within the "Walk of Terror" enter if you dare (Weekend wristbands are required, sign-up early, space limited). Stop by the Bake Sale ($) for our sinfully delicious Funnel Cakes & more! Be sure to bring your scary decorations for our chilling site decorating contest Scary Scene Walk VolunteersWanted. Ask about the perks & the many fringe benefits of being a performer.
Evil lurks in the dark!
Demon Acres Haunted Weekend
~ October 22 - 24~
Nightmarish! A night of terror as you enter the dark woods to the site of torment. Imagine a haunted house, ghostly leaves dancing in the Woods & wicked trees. "I Spy" Halloween Horror across the acres & pin the spider on the web. Decorate a Halloween Grab Bag ($) for Trick-or-Treating through the woods. Strut your stuff in our costume parade. The winner receives a BC Gift Card. The best pup costume wins a prize too! Don't forget to visit our creepy craft fair ($) for gifts & novelties for all. Do you live in a haunted house? Create a Halloween Wreath to decorate your wicked world ($) (wine & Den of Darkness snacks included). Watch out for that Wicked Witch as she flies on her broomstick with Yellow Brick Road Treats! Later, it's Bonfire & Boos! Sit around the campfire for a ghost story, ghostly pops & purchase a stadium cup ($) and get Boos (Beer) FREE! Be sure to bring you haunting decorations for BC's Creepy site decorating contest happening throughout the park (Prizes awarded). See what the future holds with BC's Palm Reader. Embrace the spirits with Bob Bitting, spiritualist, medium & psychic, as he communicates with the dead ($)! Reserve Now, space is limited! Walk the Crossroads of Fear (Weekend wristbands required)! Stop by the bake sale ($) for some uncannily delicious funnel cake. Scary Scene Walk Volunteers Wanted. Ask about the perks & the many fringe benefits of being a volunteer. Watch out for those demons that go bump in the night!
Willy Wonka's Fright Fest
~ October 29-31 ~
Pure Imagination! Tremendous things are in store for you. Create a world with Willy Wonka, Oompa Loompa & go to the invention room for a basket of blueberries. Tip-toe through the woods on a fright factory adventure to unscramble the mystery word for a chance to win a Willy Wonka candy basket! Be a dreamer & enter the Willy Wonka hat contest! Best hat wins the golden ticket for a Free 2-night stay. Purchase your hat from the camp store($) & let your creativity flow. Visit the craft fair & scout for supernatural gifts & novelties. Trick or treat through the camp & flaunt frightful fashion in our costume parade. Prizes for best costume & best pup! Prepare for pumpkin smashin' & apple pumpkin chunkin'($). Don't forget your frightening Halloween decorations for our site decorating contest. 1st prize is a FREE 2 night stay in Spring 2022. It's a Glow in the dark haunted trail($) Take a frightful walk & try not to be afraid. Bring a donation for a local animal shelter & enjoy a Willy Wonka BBQ for FREE. Be on the lookout for the roaming Hershey Bar—passing out Wonka's chocolates. It's a Fright Night Bonfire! One last chance to wear your scary costumes, music, s'mores & fizzy lifting drinks. Fall VIP Special! Sites pay for Friday & get Saturday FREE. Rentals pay for Friday & get 1/2 off Saturday!
Thanks for a Great Season!!