Pushing the Panic Button!
Win Cash Prizes!
1st Place $500.00
2nd Place $300.00
3rd Place $150.00
Benefits Cape Regional
Medical Center
Beachcomber offers a wide variety of activities that are fun for the entire family & created to enrich our family experience.
Call Today!
We have Full-Time Social Directors & Daily Activities.
Spring & Fall weekend activities run Friday evenings through Sunday mornings.
The perfect family fun vacation destination...



​
Along with beautiful beach days, we have endless events the entire family will love. Here's what's happening around Beachcomber!
April 12-14
Jump into our 20th Annual Polar Bear & Pup Plunge, open to the public, benefits Cape May County Animal Shelter. Plungers receive a
T-shirt, hot chocolate, pup treats, a $25 gift card to the plunger who raises the most money. Best dressed plunger & pup also wins a prize. It's all about the fur baby! It's a Puppy Paw Keepsake Moment ($). Don't forget about our Pooch Plunger Picture Photo Booth ($) & our groomin' station for your adorable pet! Calling all cool kids! Enjoy a polar bear snack, make Arctic animals, snow ball fights & wobble like a penguin races. *See how to stay for free on p. 2 & check out our Polar Plunge special!
April 19-21
Hippity Hop to our spectacular brunch buffet with the Easter Bunny! Kids enjoy Peep treats, Spring Fling Photos, Flashlight Egg Hunts & Lollipop Gardens filled with jellybeans. Take a ride on the Peter Cottontail Express. "Maybe you'll find the Easter Bunny's Top-Secret Location." Catch those run away eggs, marshmallow bunnies & eggstra-special crafts. What comes first "The Chicken or The Egg?" Hop over to our eggcellent egg dying extravaganza & Fluffy bunny challenges. It's a SpEGGtacular Adventure!
April 26-28
Wham, Kapow! Crime fighters unite! Unleash your hidden superpowers,
maneuver through justice league training boot camp, villainous hunts, ultimate survival quests, smash the mischief-maker & attend an Incredible Hulk luncheon($). Meet some real heroes & enjoy coffee, cops & donuts, Smokey the Bear & Sparky the Fire Dog. Keep on track with the County Sheriff K-9 unit. These dogs & their trainers can sniff out any criminal! See all their skills put to the test.

May 3-5
Off To The Races! It's a Kentucky Derby Petalooza Weekend. Sakura Matsui (Cherry Blossom's) have taken over Beachcomber. Hold on to your horses & gallop to a "Think Pink Event". Let's celebrate spring, bring your favorite dish to share with friends, music & dancing under the starry sky. Race on down for a ride on the Cherry Blossom Wagon & then bring Godzilla to life at the Dragon Parade. Jockeys race to the finish line for our horse races on the beach. Grab your steed, hold on to your hats for the Kentucky Derby Hat Contest (prizes awarded.) Swing from the trees at lunch ($) with King Kong & enter our Godzilla vs King Kong dodge ball game. It's a romping good time!

May 10-12




Bling Bling, calling all moms & grandmas! BC is proud to present a wine & sip festival with local vendors & crafters on board for your shopping spree. Take Mom for a bike ride & make her special trinkets created by her adorable fan club. Grab the whole family & photo bomb Mom at the BC's photo shoot. Our Annual Mother's Day Breakfast will leave mom tickled pink, free flowers, free mimosa & most of all on Sunday a free breakfast for all moms with paying family members($), Yummy! Kid's unite for cookies & canvas($), mommy & me yoga. Get out of "Mom's Hair" artistry to craft lasting impressionable keepsakes. It's gonna be a Mother's Day Hullabaloo!
May 17-19




Scooby Dooby Dooo! Investigate the leads to solve the mind boggling secrets that lead to the Freaky Phantom hide out during the Phantom of the Lake Scavenger Hunt. Can you find the most Scooby Snacks? Hop in the mystery machine to solve the BC's Escape The Room ($) Benefits local charity. Scooby Doo Where Are You? "Darn Meddling Kids" Grab some Scooby Snacks at BC's lunch with Scooby Doo ($). Create a one of a kind hippy tie dyed T-shirt ($) or Scooby Doo Pet Bandana. Zoinks!
May 24-26
Attention all Swashbucklers! Join the Valhalla Pirates on their voyage of mayhem, cannon blasting & sword fights. Protect those stars & stripes. Get chipwrecked on musical island, dodge cannon balls, pirate patch obstacle course & follow the stolen treasure map to find the pirates' gold. Secure your "Booty" with your own treasure chest. It's a rockin' Red, White & Blue Scavenger Hunt & BBQ for all participants. *Sign up for BC's 6th Annual Claire Brodesser Memorial Day 5K Run & 1 M Walk. T-shirts, water, snacks & medals/prizes awarded. ($ early bird discount available). Pick up your sponsor sheet. Raise $150 or more & receive a discount on your site (call for details). All proceeds benefit Cape Regional Medical Center.
May 31– June 2
Oh my! Revel in the land of whimsical wonder! Craft the Emerald City. Mix some Fairy Dust & search for magical Fairies. Kids "Over The Rainbow" Fun Run & a
Mystical Garden Tea Party with the Magic Dragon plus wickedly awesome tasty treats. Dress like a fairy or knight to enter the world of Oz & win a BC gift card. Watch out for the flying Monkeys & Fire breathing Dragons while on the hunt for colossal dragon eggs. Travel the Yellow Brick Road Obstacle Course to see the wizard & warm up with the campfire fairy. Pick your favorite treat from our s'mores bar ($). There's No Place Like Beachcomber!
June 7-9
Delizioso! Get your hands in pizza making. Get ready to get dirty during the chocolate tug-a-war & construct a work of art "Leaning Tower of Pisa". Then visit the castle of Regina, Regina Bella, race with Fazzoletto peo peo but watch out for the Strega Comanda Color (witch). "We're gonna make you an offer you can't refuse." Saturday, don't miss our Homemade Annual Italian Dinner ($), mugshots taken, Free glass of wine for adults & music by "A Touch of Class." Tickets are limited so purchase yours early. Molta Buona!
June 14-16
It's a Bird, It's a Plane, It's Super Dad! Hershey on over & create treats to make dad feel extra SUPER! It's a fun filled week of bone thrilling activities for dad & the pups. Scratch & find bones, Paw friends pinecones, "Dad's Rock" painting, T-shirt water pistol painting & "Who's in the dog house" contest. Bring Dad to our Daddy donut bonfire. Dads get ready for a rugged horseshoe game & fishing tournament. Get those paws ready for a Paw Patrol Luncheon with Chase & Marshall ($), Join us on Saturday morning for our Annual Father's Day Breakfast. ($) Free breakfast & gift for all dad's with a paying family member. Put your paws up & compete with Dad in a dance off at our Saturday night DJ dance party & beer tasting ($)! Woof!
June 17-23
Happy 44th Super Sonic Birthday, Beachcomber! It's an Epic Summer-bration with cake, party pops, magic show & party games. It's a super week of Sonic slime making, sensational colored powder war, swipe beach ball, Hedgehog rock painting and Sonic frenzy water pistol shirt dying fiasco ($). Create Sonic the Hedgehog & try the country's trendiest hot dogs at our First Annual Hot Dog Fest with the Across America fixin's bar ($). Stick around for the all breed dog costume contest and pooch parade with prizes awarded. Surprise, boogie on down to our Saturday DJ Dance party. Everyone celebrate the Good Times!

June 24-30
3-2-1 Blast off! It's invasion of the dog snatchers! Calling all space invaders, it's time for some fun fetching mutts at BC's Loving games. Red Rover Red Rover, Fetch & Tug-a-war, doggie dessert & four legged competitions. Let's meet at the dog park with your furry friend for Saturn Frisbee toss, home-made doggie treats & get ready to show off your dog's stuff at BC's "Stupid Pet Trick" Dog Show (pets only)! Lounge around for My Favorite Doggie & Me movie night. Get snapped with your furry friend at our doggie selfie photo booth. Summer fun with frozen t-shirt contest, kazoos galore & peacock races. Your last cosmic stop is with musical planets, extraterrestrial crafts and don't forget to take a ride on BC's cosmic "glow-in-the-dark" hayride. It's an out of this world adventure!

July 1-7
Help Captain America wave the Flag at our "Home of The Brave" float parade. Best Red, White & Blue decorated golf cart wins a $50 BC gift card. Reveal your super skills to compete in the little Mr. & Miss. Beachcomber Competition! Champions will ride BC's patriotic hay wagon. Show your true colors & craft your own Captain America's shield & mask. Breakfast of champions with Captain America ($). Beat the villains at water balloon dodge ball, kick ball & elimination nukem. Set fireworks off on paper, make explosive sand art & have a blast making tye-dye t-shirts ($). Back by popular demand the action-packed mind blowing Science Tellers performance. Don't miss it. You will be captivated. Adults, enjoy red wine & bottle painting ($). Launch rockets, make a flying missile & create a rain storm all to save the USA. Sparkle in our site decorating contest. Best Patriotic site wins a $50 BC gift card. Let Freedom Ring at our Saturday night DJ dance party.

July 8-14
he ornery Yosemite Sam says, "Look out for the stampede!" Mosey on over to the Bandit splash & outlaw obstacle course. Be on the lookout for the gold dig, an old fashion shootout & dynamite bingo. All you varmints race your horse to Yosemite Sam slip n' slide watering hole. Load your water guns & be on the look out to see whose "Most Wanted" at BC. Then cowboy walk your way to a root beer chugging contest & create your own Yosemite Sam trail mix. Then mount up for BC's wet n' wild super soaker hayride. You will get WET! Don't miss our Annual "Best in South Jersey Hot Wing Contest" ($). Rustle on over to the saloon for beer tasting & popcorn bar ($) (adults only). Kick up your boots at our DJ Hoe Down Saturday night with line dancing for Y'all.

July 15-21
Follow Jack, the King of Halloween, through BC. While lanterns glow discover frightening pumpkin king pops, skeleton cakes & monster snacks. Beware mischievous Trick or Treaters will over-run the park. Enter BC's Halloween Costume Contest, best wins a $25 BC gift card! Shake things up with our human piñata, be on the prowl for skeleton eggs & a ghoulish scavenger hunt. It's a creepy night of pumpkin patch stomping, zombie tag & ghostly rock painting. Calling all zombies for our 5th Annual Zombie Run ($) (free t-shirts & make up for all participants) Benefits local charity! Spook other campers & decorate your site for our Spooky site decorating contest. Winner receives a $50 BC Gift Card! Are you too scared to escape BC's creepy "Escape The Room" ($)? (Benefits local charity) Don't be afraid! Hop on our Glow-in-the-dark hayride & dance with BC's DJ ghost host for Dracula's Ball. It's a nightmarishly good time!
July 22-28
Don't Let the Grinch steal BC's Christmas! Shop til you drop at BC's craft/vendor show ($ table fee). Help Cindy Lou Who & Mrs. Claus decorate the tree, make Christmas cookies & sip on some hot cocoa while enjoying "The Night before Christmas". It's a wintery blast with wobbling penguins & melted snowmen. Saturday, Santa arrives but be on the lookout for the Grumpy Grinch. Wear antlers like Max the dog & present wrapping contest with Cindy Lou Who. Make popcorn, go caroling & enjoy hot chocolate at our holiday toppings bar. Yummy! Don't miss BC's Gingerbread house decorating contest, ($) best wins a BC gift card. Saturday night, dance the night away at the Sleigh Bells DJ Ball. It's a joyous time in Who-ville!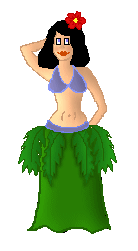 July 29– August 4
Chipmunks ahoy! The Chipmunks have crashed at Beachcomber! Simon's da bomb at coconut bowling, flip flop tosses & sand bucket relay. Hey Theodore! Put away those candy wrappers, get your pineapples & head over to BC's Hawaiian obstacle course & frozen t-shirt contest. Where the heck is Alvin? Follow him to a slip n' slide Hawaiian frenzy with steel drums, grass crowns & leis making. Don't miss BC's Water Limbo. Live it up at BC's
Annual Hawaiian Pig Roast with all the trimmings ($)! Reserve early, tickets are limited. ENTER BC's Hawaiian shirt, mumu & grass skirt costume contest. Winner gets a BC Gift card. Where is the king? Take your seat the "King" has entered the building! A live performance with dancing, music & a surprise from Elvis (impersonator) himself! Thank you, Thank you very much!

August 5-11
The Circus is Coming To Town! It's a jungle at our 17th Annual Carnival that benefits Cape Regional Medical Center. Come one, come all Saturday night ($) for an evening of Games, Food, Prizes, Face Painting, Live Fish & More! Aim for the Top prizes with Roulette, Fish Toss, Moon Bounce, Sumo Wrestling, Dunk Tank & Bumper Balls. Practice your aim before the big night at our Tin Can Alley Sponge Toss. Clown around with the Ring Master. Test your skills at our Over the Top Jungle Safari Quest, spot the lions, elephants & bears! FREE hot dog BBQ for Participants. Build your own gumball machine & circus snack mix. Stick around for the amazing duo that's "Joined At The Hip". They will keep you laughing! Take a ride on the wild animal circus Express. A fun time to be had by all.

August 12-18
Life is better Under the Sea! Swim with us in an underwater adventure as we discover sharks & mermaids. Create colorful sand bottles, splashy seashells & fishbowl crafts. Ride the waves with water bottle tosses, Jaws Frenzy Splash & make everlasting sand footprints. Enter our sand castle building contest. Can you beat last year's winner? Best, wins a BC gift card & mermaid kisses. Join in under the sea limbo, jellyfish bombardment & turtle treats. Then, slip n' slide into the blue lagoon. Adults construct your own Mason Jar Beach Décor ($) & wine tasting. Saturday be enchanted under the sea at our DJ dance party. Life is full of bubbles!
August 19-25
Everything is AWESOME! Walk across Legos to build a Lego guy, Lego paintings & design works of art with abstract Lego t-shirts ($). Eat, Sleep, Build & Repeat at our Lego My Ego Breakfast Block party ($) with Lego Emmett & BC's mystical Dragon! Test your Lego building skills then survive the Komodo dragon obstacle course where participants munch down on dragon toenails & mystery Lego treats. Learn to ride a dragon, go search for mystical dragon eggs & slip n' slide into the dragon's lair. Show your talent in the most interesting & most extraordinary challenges. Saturday check the floor at our DJ dance party. Adults don't forget Quizzo night & beer tasting ($).It's legotastic!

August 26– September 1
Get all your ducks in a row. Splash into BC's biggest water adventure yet! Who will be the last one standing? Dare to stay dry at our water limbo, dodge catapult splat games & water balloon bombardment. Join Duck, Duck, Wet Goose play off & bubble fun for everyone. Show off at BC's over/under last person standing contest. Enjoy water gun fights, splash tag & soda can chimes. Build your own marshmallow shooters ($) and slip n' slide into the lake. Adults only, enjoy beer & wine tasting ($) with music. Don't forget to get your racing Duck for BC's Annual Rubber Ducky Regatta($). It's BC's biggest water adventure. Winning duck receives a $75 BC Gift Card! Free BBQ for participants. Quack, Quack! Benefits the Cape Regional Medical Center. Boogie down to Saturday night DJ dance party. Let the good times roll.

September 6-8
AWOPBOPALOOBOP-AWOPBAMBOOM Tutti Fruitti! Let's go to the hop at BC's Hula Hoop challenge. Rattle your way through the obstacle course & 50's trivia game. Attend the nifty fifty soda shop with sundaes & root beer floats ($). Grab your helmet & hang on to your handlebars! It's the Annual Seasonal BBQ (Sorry, Seasonal Campers Only). Enjoy a mouth watering BBQ & get ready for Bingo Mania-One lucky seasonal will win up to the value of their 2020 basic seasonal site! Thanks to the Brodesser & Gomez Family. Benefits Cape Regional Medical Center. Calling all campers! Grab your poodle skirts on Saturday, stick around & rock the night out with the live band "Amanda Tuel & Party Machine Band" on the beach! Enter a dance off & shake it, shake it till you drop (prizes awarded). Dinga da Dinga Dong!

September 13-15
Sound the alarm, it's firemen weekend! Have no fear. Grab your gear for a rescue relay, it's time for musical fire helmets & stop drop & roll dance off. Down the ladder & slip n' slide to the nearest exit.Sit in the sand, spread out your blanket or grab a beach chair to enjoy a drive-in movie. Fire up the engines & turn on the siren for our fireman training obstacle course. Bring your rescue dog to a "Puppy & Me" BBQ with a special 5 alarm mystery guest. Continue the night & dry off at our blazin' smores' bonfire & blacklight star gazing hayride. Let's hear it for our HEROES! Hip Hip Horray!

September 20-22
Can you find the treasure at the end of the Rainbow? Then help sheriff Woody search for little Bo Peep. Top o' the mornin'! Spread the luck of the Irish by starting your day with a Lucky Charms breakfast ($). Let's be a wee-bit Irish & paint our own Irish
theme t-shirt ($). Irish eyes are smiling as we have fun with mixing Irish
potatoes, leprechaun lanterns & Mr. Potato Head himself. Spread the rainbow at
our kid's color run & Leprechaun gold hunt. Adults come hangin' with the
hooligans and sip on green beer or Irish coffee ($). It's Magically Delicious!

September 27-29
Ready, Set, Go to BC's Annual Classic Car Show on Saturday! Stroll through a maze of world class exotic cars. ($20-donation required to benefit Cape Regional hospital/weather permitting). FREE CONTINENTAL BREAKFAST, FREE T-SHIRT & BBQ for all entries & Music. Vote for your favorite classic car. Calling all Gobblins, Ghouls & Fireside Fairies decorate treat bags for trick or treating through the park & strut your stuff in our costume parade contest. Winner receives a $25 BC gift card. Best dressed pooch wins a prize too! Try your luck at our Halloween Corn Hole & our Creepy "Minute to Win It" Challenges. If you dare enter BC's Haunted Walk, follow the screams & journey into the woods. ($) (Donations appreciated to support local charities.) Hop on our not so scary glow –in-the dark hayride & don't forget to wear all your glow stuff. Bring your scary decorations for our creepy Site & Lamp decorating Contest. (2 ways to win! 1st prize is a Free Weekend Site in the Spring of 2020!) Don't forget our Saturday night spooktacular DJ dance party. It's a spine-chilling weekend!

October 4-6
The Jersey devil has come through the Pine Barrens to Beachcomber. Make your very own Treat bags for trick or treating through the Dark Pine Groves & be ready for our costume parade. Winner receives a $25 gift card . Best doggie wins a prize too! Flee the beast's grasp at BC's Black Swamp "Escape The Room" ($), oftentimes surrounded in mist & fog (benefits local charity). Haunted spirits linger at our scary story time with a devilish snack. As the light drains from the sky, the darkness takes over & everything in the forest is hidden. Only the bravest of hearts will enter BC's Haunted Walk($) (benefits local charity.) Watch in awe as our Local Sherriff K-9 unit saves the day & shows us how to conquer evil. It's an unsettling event of devil bottle bowling, Halloween corn hole & pumpkin painting ($). Calling all little devils, jump on our not so scary glow-in-the-dark hayride. Be sure to bring your scary decorations for our horrifying site & lamp post decorating contest. (2 ways to win! 1st prize is a free Weekend Site in the Spring of 2020!) Shake away your paranoia at our black light DJ dance. The Jersey Devil Lurks!

October 11-13
The Pumpkin Princess takes over BC this Columbus Weekend. Assist the princess, cast the evil wizard out of the forest. Concoct a secret potion, paint magical pumpkins, trick or treat through the park & bring your Jack-o-Lanterns for our costume parade. Winner receives a $25 gift card. Best doggie wins a prize too! Pumpkins galore at our story time with Pumpkin Princess, sundaes & pumpkin seeds. Watch our four legged friends from the Cape May County Sherriff K9 Unit as they serve, protect & show off their amazing detective skills. Set sail on BC's not so scary "Glow-in-the-dark" Hayride. Take aim, hit the target, then it's left foot, right foot, right hand, left hand time, you got it! It's Pumpkin Twister! Spot the Nina or Pinta by crafting your own telescope. Then use it for our Columbus Day Scavenger Hunt. Discover a free snack for all participants. Shop at our Saturday's Craft Show! Boldly enter BC's Haunted Walk ($) if you dare, ghouls are lurking in the woods. Courageously attempt to "Escape The Room" ($). (benefits local charity). Only a few will survive to tell about this haunting adventure. Calling all explorers, shake the chills away at our Black light DJ dance on Saturday night. Land Ho!

October 18-20
BEWARE of the encroaching night. Keep the bonfire burning in the sultry forest at our story time with Bat-tacular silhouettes & haunted graveyard snacks. Craft Halloween tote bags for trick or treating ($) through the camp & flounce your ghoulish costume in our costume parade. Winner receives a $25 BC gift card. Be sure to bring your scary decorations for our creepy Site & Lamp Post decorating contest. (2 ways to win! 1st prize is a Free Weekend Site in the Spring of 2020!) Scaredy cats, Hop on BC's not so scary hayride. Feeling jumpy? It's a Bounce House, Bounce Maze & Giant Basketball Shootout just for you. Don't disappear from our mind boggling magician. He's astonishing! See what's in your cards with our Palm Reader. Only the Bravest of hearts will ride BC's Haunted Hayride. Don't close your eyes, darkness brings out the undead. (wrist bands are required, sign up early in the store, space limited.) Enjoy a Black light DJ dance party & snacks from our Halloween Bake Sale. Scary Scene Hayride Performers Wanted. Ask about the Perks! Your eyes are sure to widen during the heart trembling trip!

October 25-27
Beware! Pure terror haunts Beachcomber. Only here can you find what monsters
need. Chilling story's take on monstrous tasks & tackles gruesome monster snacks. Design Halloween tote bags for trick or treating through the forest & at full moon be ready for our costume contest & parade. Winner receives $25 BC gift card. Be sure to bring your frightful decorations for our horrifying Site & Lamp Post decorating contest. (2 ways to win! 1st prize is a Free Weekend Site in the Spring of 2020!) Lil'Monsters at camp, jump on the not so scary hayride in the daylight. Tackle pumpkin painting ($), pinecone monsters, monster tag, Bounce house, Bounce maze & Giant Basketball shootout. Have your questions answered by our telepathic palm reader. Watch in bewilderment while our magician blows your mind! Make the scene at a Franken Berry Breakfast ($). Take a ride if you dare on our Haunted Hayride through the woods of unknown terror (wrist bands are required, sign up early in the store, space is limited). Scary Scene Hayride Performers Wanted. Ask about the Perks! It's time for some serious competition. BC's 18th Annual Adult Pumpkin Chunkin' & Beer
Tasting ($). Bring your best contraption & launch pumpkins across the lake (prizes awarded). Enjoy a Black Light DJ party & snacks from our Halloween Bake Sale. Many are too afraid to run & never make it out alive!

November 1-3
It's BC's Thank-A-Thon! Come to Quirkville for a Boo Berry Breakfast ($) with Zombie Guts as our story time takes on a culinary tale of PB & Jelly Brains. You'll need all your strength to craft your Halloween tote bags for trick or treating, pumpkin painting, giant basketball shootout & zombie making. Enter our creepy Site & Lamp Post Decorating Contest. (2 Ways to win! 1st prize is a Free Weekend Site in the Spring of 2020!) If you dare, walk the haunted trail & see if you make it out alive ($) (Benefits local charity) Hop on the "Glow-in-the-Dark" Hayride to vote for the best decorated site (wear Glow-in-the-Dark clothes). Strut your Monster like costumes at our Costume Parade & Contest. Winner receives a $25 BC Gift Card. Dine with the Grateful Dead one last time! Bring a donation of $ or goods for the local animal shelter &
enjoy a feast of foods for FREE! Do you have what it takes to breakout of BC's legendary "Escape The Room" ($)? (benefits local charity). Fall VIP Special! Sites pay for Friday & get Saturday FREE. Rentals, pay for Friday & get Saturday ½ off! Thanks for a Great Season at Beachcomber!