Pushing the Panic Button!
Win Cash Prizes!
1st Place $500.00
2nd Place $300.00
3rd Place $150.00
Benefits Cape Regional
Medical Center
Haunted Horrors of Halloween!
Beachcomber offers a wide variety of activities that are fun for the entire family & created to enrich our family experience.
Call Today!
We have Full-Time Social Directors & Daily Activities.
Spring & Fall weekend activities run Friday evenings through Sunday mornings.
The perfect family fun vacation destination...



​
Beachcomber's

2020
Themed Weekends!
Along with beautiful beach days, we have endless events the entire family will love. Here's what's happening around Beachcomber!
due to corona 19 activities are subject to change, rescheduling, substitution & cancellation at management discretion
June 12- 14
It's timeless magic of delicious treats! Look out for the legendary Candy Man, Willy and his incredible realm of chocolate waterfalls. Get your name put into the Golden Ticket jar for a chance to WIN a FREE 2-Nights Stay! Play Willy Wonka trivia & have a chance of winning a bottle of chocolate Wine (Adults Only). Create Oompa Loompa crafts, construct pizza & make chocolate pudding. It's a family dinner, purchase your pizza kit ($) & have a traditional Italian meal. Have your mugshot taken by our traveling photographers. (an offer you can't refuse)!
Congratulations to our golden ticket winner
Site #356
June 19-21
Hey kids, Do It Yourself! Create the gift of a lifetime for your "Super Hero." a Father of the year Award! Make lasting memories with Fathers Day dominoes. a hilarious game of "Don't Eat Dad" & find out who's the shaving master! It's a fishing competition! Who can catch the largest fish? No one deserves a brewski-gram more than Dad. Cool Dads deserve a cool gift. Get your Souvenir Cup ($) with free beer in it. Gather the family for a game of Family feud. Can you get the top 5 answers & win big? You're a Super Dad!
June 22-28
Happy 45th BC! It's an epic summer-bration celebration with Mr. Beachcomber himself, loot bags photo fun & party games. An explosive birthday filled with clown making, candles, and Birthday Cake! Splish, Splash, Sploosh it's a Wet-n-Wild adventure. Join us for BC's Walking Taco night ($). A mouth-watering event. Come on down to the price is right! Keep the party going at our Glow-in-the-dark bike parade (masks required). The fun doesn't stop! Kids, attend BC School of Magic & get your own magic wand! Learn tricks that will blow your friend's mind! Glow-in-the-dark! The fun doesn't stop!
Captain America's Fight for Freedom
June 29-July 5
Have a Marvel-ous red, white & blue adventure! All aboard for independence as we craft freedom rockets, fire up fireworks, create those freedom fighters' superheroes. Its crazy fun with Red, White & Blue Tag, Red Skull Balloon Pop, & July 4th Scavenger Hunt. Compete in our True Blue All Wheel Parade, (Bikes & Golf Carts) prizes for most creative (BC Gift Cards). Bring a beach chair or blanket & enjoy a movie on the beach. Don't forget all your Red, White & Blue decorations for our site decorating contest. Best Patriotic site wins a $75 BC gift card. It's a holiday blowout! He will have you in stitches, LOL!
Woody & Jessie's Western Barn Bash
July 6 - 12
Yee-Haw! It's a hog tyin' time as we "Reach For The Sky." Lil' Cowpokes have fun crafting Slinky Dog, Bullseye Horse, cowboy gear & Buzz lightyear. Gather your chaps for tin can target practice, balloon stampede & gold rush mining. Be on the lookout for Calamity Sally Sunshine and her Western trading cards. Later, Buzz on over to the Barn Bash Saloon and get your Buckaroo Tin Box ($), adults only! Party "To Infinity & Beyond!"
Hocus Pocus Addams Family Reunion
July 13-19
Mysterious & spooky, it's creepy & kooky here at BC! Create your own Addams family museum with Uncle Fester's light bulb, Thing's hand & cousin Itt. Enjoy Morticia's Haunted Hot Chocolate it's dreadfully delicious. Create those spell casting witches from Hocus, Pocus, and make brooms fly. Dress to impress, it's a scream-um Pugsley t-shirt. Halloween Cabin games & Trick-or-treating along with the costume parade. Most creative wins a BC gift card. Don't forget to decorate for BC's spooky site decorating contest. The winner gets a $50 BC gift card.
Jingle, Jingle It's Olaf's Peppermint Party
July 20-26
Yolo! Dash through the snow with Olaf to ornament making ($), Olaf rock painting & peppermint Rockin. Laugh all the way with rolling Santa & rolling Christmas tree fun then chill out with the Elf on The Shelf Hot Chocolate bonfire with Peppermint Patty's Candy canes. Make your spirits bright & enter BC's Gingerbread House decorating contest ($), (Benefits local charity) Be on the lookout for Jolly O St. Nick & that mean one Mr. Grinch as they spread the holiday magic around the campground. You obviously love Olaf! Kids will enjoy Olaf's Graham Cracker Treats. Merry Christmas in July!
Scooby Doo Hawaiian Hullabuloo
July 27- August 2
It's time for the Big Kahunas of Hanahuna to head on over to Beachcomber for some island fun. Surfs up so, craft your own beach break surfboard, palm tree, & exploding volcanoes. Hula yourself through an Island treasure scavenger hunt. Join us at our Tiki Bar and Hawaiian Chicken Kebab Cookout ($) Benefits Cape Regional Medical Center. Then stick around for a Hawaiian bonfire on the beach. Watch out for Scooby-Doo and his Mystery Machine as they hula around the campground to your site. Aloha!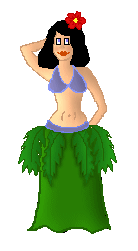 Get the Show on the Road Carnival Zootopia
August 3-9
Life can be like a three-ringed Circus! It's a balloon raffle ($). A thrilling way to win a chance at the "Tree of Party Life" Benefits Cape Regional Medical Center. It's spine-tingling attractions as you create your own circus tent, Zootopia party hat, and officer clawhauser donut. "Let's clown around" at BC's Pawpsicle scavenger hunt! Carnival cabin games, popcorn popping, and fortune-telling cootie catchers. Back by popular demand that amazing duo photo booth "Joined at the Hip" for family fun photos. Be on the lookout for Bumbo the clown as he travels to surprise you at your site with balloons for the little ones. It's a show stopper Carnival Raffle Basket to amaze all the kids, benefits local Charity ($) Stick around for our finale Glow-in-the-Dark Bike parade. Circus, circus blows its top!
Krabby Patty's Dangerous Shark Attacks
August 10 – 16
Shark Attack do, do, do, Shark Attack! It's Sharknado week at BC. Sculpt great whites, go on adventures with Sponge Bob & his Krabby Patty! Show your skills with our water bottle challenge. It's a "Deep Blue Sea" Bubble Magic Fun & Fish-n-Chips Bonfire! Compete in BC's Fintastic Fishing Contest, where participants become fish bait! Biggest fish Wins a BC gift card. Enjoy our "JAWS" photo fun! Kids enjoy a Paint & Pineapple Party ($). Be ready for wet-wild fun, Keep calm & have a Krabby Patty.
Legotastic Mutant Ninja Turtles
August 17- 23
Cowabunga Dude! It's Legos & turtles time. Try your hand & create a ninja assassin, Lego hat making & Lego family t-shirts designing ($). Make your own Leonardo nun-chucks & Ninja rock painting! It's Pizza Time! Craft your own pizza & enjoy toxic ooze & sewer lids! Don't miss BC's Lego scavenger hunt. Join us for a Glow-in-the-dark TMNT Bike shellraiser around the campground. All participants will receive Lego brick treats. Saturday Night it's our "Turtley Awesome Adult Quizzo Night with Beer and Wine Tasting ($)! Turtle Power to you ALL!
August 24-30
POP, FIZZ, CRACKLE! It's Bonfire Night here at BC! Don't forget to bring your boots. You can wear them as we roast the night away with s'mores, magical crystals & tell campfire ghost stories from the old west. Kids create your own Deputy Dog badge, fireworks in a jar, bonfire paintings & chow down on Moley Mole Trail Mix. "Mosey on Over" for a bucking bronco stampede explosion bonfire with rootin'-tootin' sing-alongs. "Kick up your Heels" with western walking tacos. Purchase a Golf Cart Raffle ticket for a chance to find deputy dog's "Golden Ticket" for a chance to WIN a FREE 2-Nights Stay!! Cowpokes wet your whistle with hot chocolate & coffee or visit the saloon for a Buckaroo Tin Box. ($) Adults only. Giddyup!
Deputy Dawgs Boots & Bonfire Bonanza
Rubber Ducky Regatta Splashtastic Party
August 31-September 7
Hang loose! It's BC Annual Rubber Ducky Regatta Quack Attack. Don't forget your racing duck for the best water adventure ($) in a triple play. Winning Duck receives a $25 BC Gift Card, Benefits Cape Regional Medical Center. Music on dec, Souvenir mini ducks, duck pond beverages & duck beaks for duck splashes. So, It's not a total wipeout, participate in our 1st Annual Duck Plunge ($). Get your Ducky T-shirts ($), Happy Trail Treats, & Duckalicious Soda Pops for water participants with sponsors. Benefits CRMC. Bring in duck season by constructing marshmallow shooters, ducky crafts & abstract feather painting. BC is goin' quackers!
Twist on Down to Alice's House of Cards
September 11-13
Life's a gamble, so roll the dice! All in for lucky dice making, Alice in wonderland card soldier & the Dutchess Cheshire Cat. High rollers meet us for dominoes, go fishing & Chubby Checkers. It's a golf cart dice run ($), prizes for high rollers. Be on the lookout for Alice as she twists around the campground giving out her "Eat Me Potion"! It's a magical canvas painting Tea Party for kids ($). All to benefit Cape Regional Medical Center. Win or lose, everyone stick around for "What Happens in BC, Stays in BC" Party on our beach. (masks required) with "Amanda Parker & the Party Machine." Win big with giveaway prizes! It's double diamond prizes. Spruce up your site and golf cart, trophies for best landscaping, best site theme, and best golf cart awarded.
Ballabalooza Super Hero Weekend
September 18-20
Batter Up & Sound the alarm! Let's get into the winning spirit with beachballs, footballs & bowling ball ornaments ($). Put out the blazing fire at our firefighter obstacle course. Players enjoy Stop, Drop & Roll treats & get a chance to say hello to BC's Fireman Dan as he travels the campground with fire safety tips! Let's have a ball using Ping Pong Balls for mazes, ice hockey & tabletop battles. Score a touchdown at our BBQ tailgate party ($) & Beer Bash. Enter your favorite sports team into the sports party mate jar and see who wins a BC gift card! Adults wine down at our sports theme wine glass painting pitched with wine & cheese ($). It's a superhero fanatic
home-run weekend!
BC's Sham-Rock Pickle Weekend
September 25-27
Let the Shenanigans Begin! It's our first annual pickle fest. Pickles on a stick, pickle cupcakes, hotdogs with relish & more ($). Kids go green & create your own St. Patrick's Day T-shirt ($) & Clover Necklaces. "Top of The Mornin' To You!" Make your own Leprechaun pudding with golden nuggets. It's magically delicious! Have fun at our Over the Rainbow Egg Hunt, candy dice game & roll a rainbow. Wear your white shirt & old clothes, be prepared to get messy with a splash of color in our crazy rainbow run. Is your St. Patrick's Day incomplete? Adults, enjoy an emerald-colored beer at your cabin. It's happening here at BC, somewhere over the rainbow! All activities benefit Local Animal Shelter.
Fa-BOO-lous Phantom Car Show
October 2-4
Ghost-beware of the fangtastic car show! (participants $20- donation required. benefits Cape Regional Medical Center. (weather permitting) FREE continental breakfast, T-shirt, BBQ for all entries & Music. Vote for your favorite classic car. Enter your classic car and sites get your 2nd night free. Rentals receive 50% OFF your second night. Calling all ghosts let's decorate bags for trick-or-treating. Then, strut your way to our costume parade contest. The winner gets a BC gift card. Best dressed pup wins a prize! It's Scooby Dooby Doo & the Phantom train! He's riding around the campground handing out phantom treats! Later take a ride on the glow in the dark phantom express. Glow products included ($2) benefits local animal shelter. Watch in awe while Bob Bitting, Spiritualist Medium & Psychic connects with loved ones who've passed over. Witness Spirits communicate with the living. Space is limited reserve now ($)! Bring your decorations for our creepy site & lamp post decorating contest. (1st prize is a Free Weekend Site in Spring 2021!) Stick around for Scooby's Spooky Monster Mash Bonfire with music, wine ($) & treats for kids. BC is Gho-stylin!
The Pumpkin Princess Sets Sail to the New World
October 9- 11
Land Ho! Columbus & the Pumpkin Princess have discovered Beachcomber! Be mesmerized as the Pumpkin Princess casts the evil wizard out of Beachcomber. Watch pumpkins magically grow using a secret potion & enchanted pumpkin seeds. Trick-or-Treat throughout BC & strut your stuff at our costume parade. Best Costume wins a BC gift card! Best pup costume wins too! What's more spellbinding than a square pumpkin. Join the princess for "The Legend of Spookley" & gorge on "Pumpkin Delight & Orange Ocean Potion. Set the sky aglow! It's pumpkin painting, fan pumpkins & pumpkin teeth. Set sail for BC's Saturday's Craft Show! Local vendors with great gifts! Watch in awe while Bob Bitting, Spiritualist Medium & Psychic connects with those who've passed over. Observe Spirits reach out to the living. Space is limited reserve now ($)! Watch our local Sheriff K-9 unit display their talents in patrol operations! Seek, find, detain & Capture! Decorate for BC's creepy site & lamp post decorating contest. (1st prize is a free weekend site in Spring 2021). Follow Columbus & craft your own Columbus "Ghost Ship", Let's Explore!
Escape from Penitentiary Purge
October 16- 18
Terror Behind the crumbling cellblocks & empty guard towers leaves an opening for crazed escaped inmates. Trick-or-Treat through the dark woods, make your own trick-or-treat bags ($), create terrorizing crafts from Sleepy Hollow, Freddy Krueger & the Walking Dead! Run to our costume parade! The winner receives a BC gift card! The best pup costume wins a prize too! Don't miss our Halloween corn hole & pumpkin painting contest ($). Get insight from our palm reader ($). Be sure to bring your scary decorations for our gruesome site & lamp post decorating contest, (1st prize is a free weekend site in Spring 2021)! Enter a world of illusion with our astonishing magician & his amazing feats of magic. Scream throughout BC's Haunted surprise. You will be afraid! Take a leap on our Bounce House & score on BC's Giant Basketball. Scary Scene Performers Wanted. Ask about the perks & the many fringe benefits for being a performer. Jeepers, Creepers!
Bloody Cabin in the Woods
October 23- 25
Nightmareishly! A night of fright & terror as you enter the dark woods. Be ready for a Glow-in-the-Dark Encounter at our ghostly story time bonfire with color crystals & "Den of Darkness Snacks." Craft eerie eyeballs, creepy cabins, pumpkin painting ($) & decorate Halloween tote bags ($) for trick-or-treating. Strut your stuff in our costume parade, the winner receives a BC gift card. Best dressed pup wins too! Be sure to bring your decorations for BC's site & lamp post contest. (1st prize is a free weekend site in Spring 2021!). Witness a world of illusion with our mystifying magician & his mind-blowing magic. See what your future holds with BC's Palm Reader ($). Scary Scene Performers Wanted. Ask about the perks & the many fringe benefits for being a performer. It's a panic-stricken weekend!
October 30 – November 1
It's BC's Spooky Thank-You! Kids color your Halloween tote for trick-or-treating, construct a mask, create toxic slime, pumpkin sand art & Squirm over to our creepy costume parade contest (Best wins a BC gift card & best-dressed pup wins a prize too)! Defy the giant basketball challenge! Enter our ghoulish site & lamp post decorating contest. (1st prize is a free weekend site in Spring 2021.) Show your dark side at our pumpkin painting contest. Collect the Golden Tickets for a chance to WIN a FREE 2-Nights Stay! It's our 19th Annual Adult Pumpkin Chunkin & Beer Tasting ($). Bring your contraption & launch Pumpkins across the lake (prizes awarded). Bring a donation for the local animal shelter. Fall VIP Special! Sites pay for Friday & get Saturday FREE. Rentals pay for Friday & get Saturday 1/2 off! Fangs (thanks) for a Great Season!